Add music to visual content with the Audio module. Use MP3 and AAC files for music and jingles, so you can also offer your viewers a special audiovisual experience.
Setup
Select the "Audio" module from the list of available content and then click "Add" to add the content to your playlist.

You can now upload an audio file in the upload area of the module. After clicking "Save" your player will load the content for playback.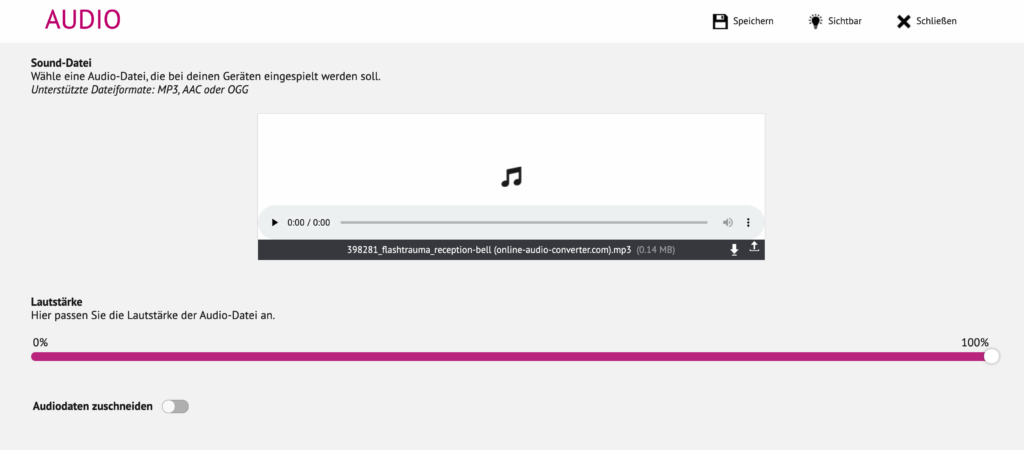 Volume
This setting allows you to adjust the playback volume on the display device.
Crop audio data
By activating the "Crop audio data" feature, you can change the playback time of your audio track. You can determine the start and/or end time of your audio file here. This can often replace an audio editing program by combining multiple copies of the same audio element in the timeline and using different time slices.
Search support