At any point in the progress of a playlist, this module can switch to another playlist … and switch again … and again. This gives more flexibility, as different playback layouts can be easily combined.
Setup
Select the "Next-Playlist" module from the list of available items, and then click Add to add the content to your playlist.

Select the playlist in the "Playlist" field that you want to switch the playback of your player to. The player will now change to the specified playlist at the timeline position of the module.
In order to switch back to the default and scheduled playlist of the player, select "Default Playlist" in the list.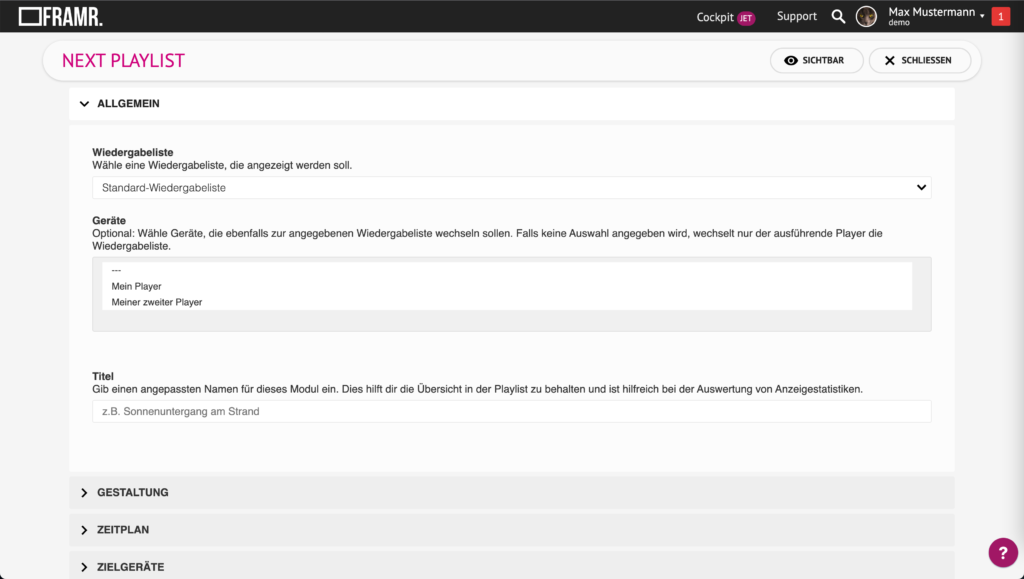 Devices
Optionally, you can simultaneously switch the output of multiple players in your group to the selected playlist. To do so, select all devices in the selection field that should be switched together. Of course, the note above also applies to these players!
Search support