The module allows you to play an MP3 music stream of any audio source from the Internet. Thus, web radio stations from all over the world are available to you for the room sound.
Setup
Select the "Audio stream" module from the list of available items, and then click "Add" to add the content to your playlist.

Next, you can enter a URL to an audio stream in the input field of the module. After clicking "Save" your player will stream the content into its playback.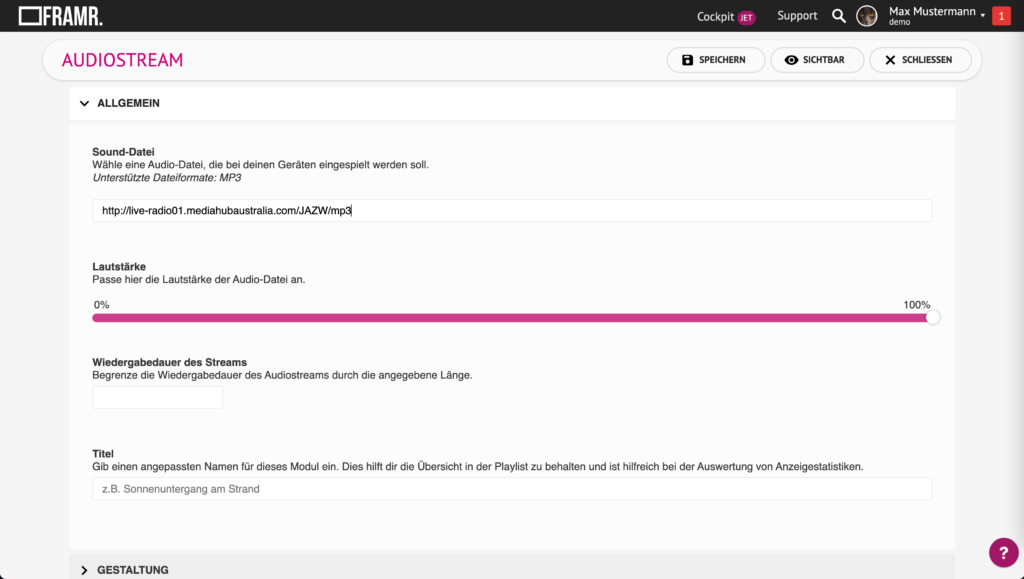 Volume
This setting can be used to adjust the playback volume on the viewing device.
Stream playback duration
By inserting a value in the "Stream Playback Duration" field, you can limit the duration of the audio stream. For example, you can mix custom jingles and sound files with the audio stream at specific intervals.
Resources
Internet Radio Directories
Stationen › Internetradio › Wiki › ubuntuusers.de
Webradio Live Stream: Alle Sender im Überblick | CHIP
fmstream
Search support