Activate your first player
Congratulations on the purchase of your first FRAMR.player! You have made a good choice.
The setup and activation are quite simple. First, take the player out of the box and then connect it to the power, network cable and the preferred display.
You want to change the network settings in preparation? You will find more information here:
As soon as the device is started, the associated device key appears on the display. You need this key to connect the player with the Cockpit application.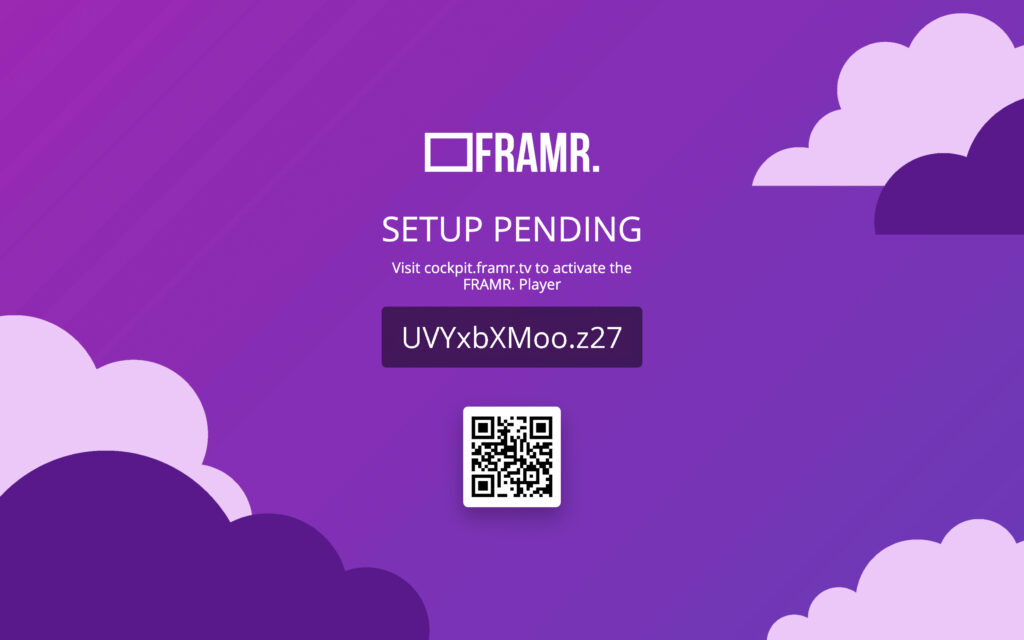 Go to the desired group in the FRAMR.Cockpit overview and click on "Player". Click the "Add player" button in the following view.
Give your new player a name – preferably one that you can clearly assign to the hardware. Enter the device key that is shown on the display connected to the FRAMR.Player into the field provided in the dialog. Finally click on "Register Player".
Many of our customers name their player after the place where the corresponding display is located, but of course there are no limits to your creativity.
With this task you have already completed the first steps successfully! The default playlist of the group will be loaded automatically and you can continue with additional settings
Search support