The module displays date and time in several customizable formats. The time is hereby determined by the player, which synchronizes the clock several times a day and is thus always up to date.
Setup
Select the "Time & Date" module in the list of available items, and then click "Add" to add the content to your playlist.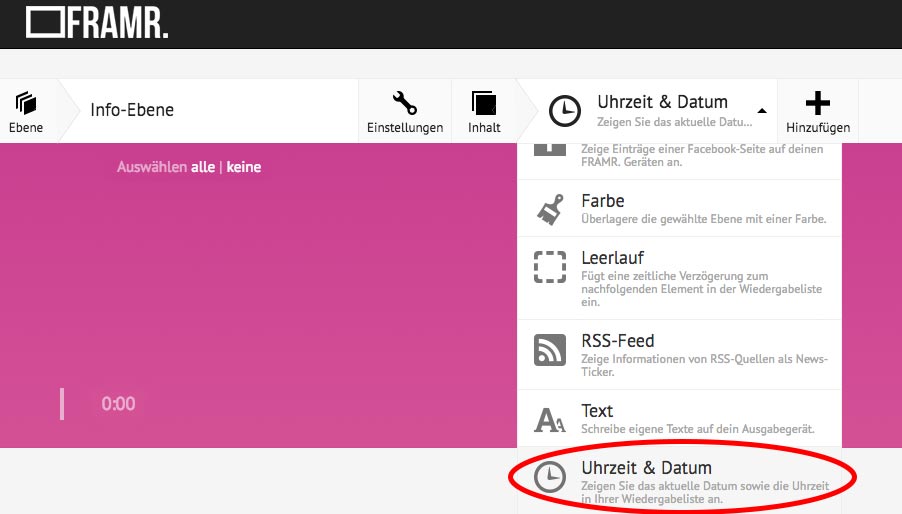 The date & time will now be displayed on the player. You can adjust the following settings for this module to customize the look.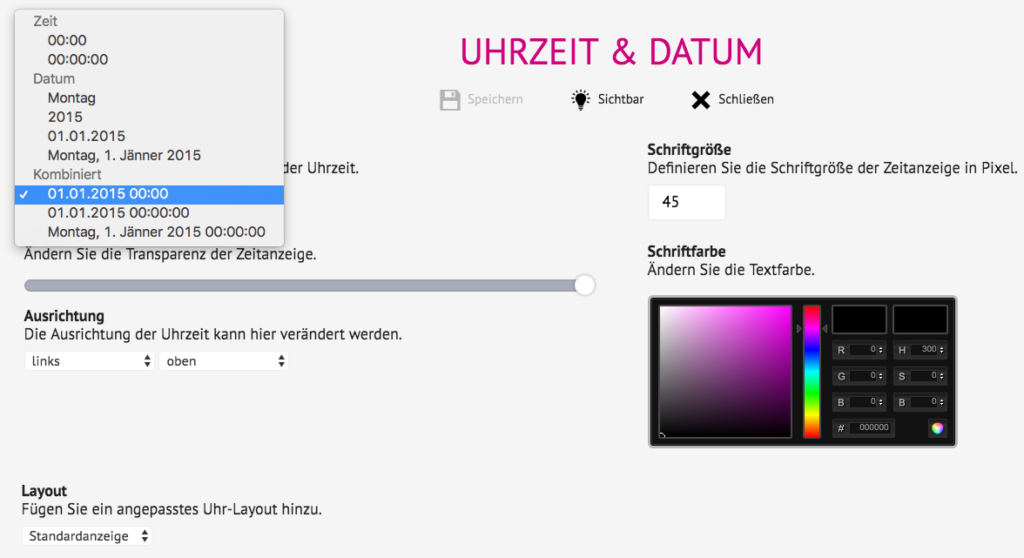 Format
Select a format how date and/or time should be displayed.
Opacity
Here you can set the transparency of the time view.
Alignment
Specify the position on the layer where the module should be shown.
Font size
Define the font size of the time module in pixels.
Font color
With this preference you can adjust the font color of the module.

Search support