By using the RSS feed module you can integrate external news from an RSS provider into the FRAMR. System. This way, you always have the latest news – and much more content – available on your display.
Setup
Choose a website that offers an RSS feed that you want to display content from. In this example, we use the URL to the RSS feed of the technology platform
https://www.engadget.com/rss.xml

Select the "RSS Feed" module in the list of available items, and then click "Add" to add the content to your playlist.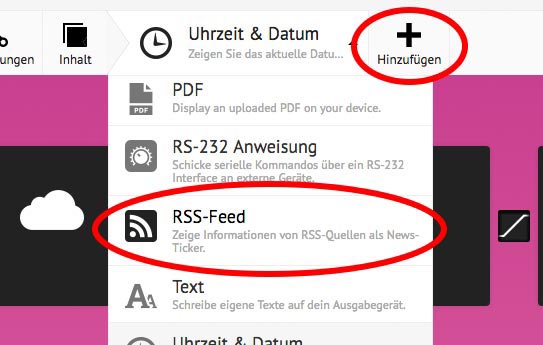 Now you can paste the link to the feed into the "RSS feed" input field. Then click "Save" and in a few moments the content will be displayed on the player.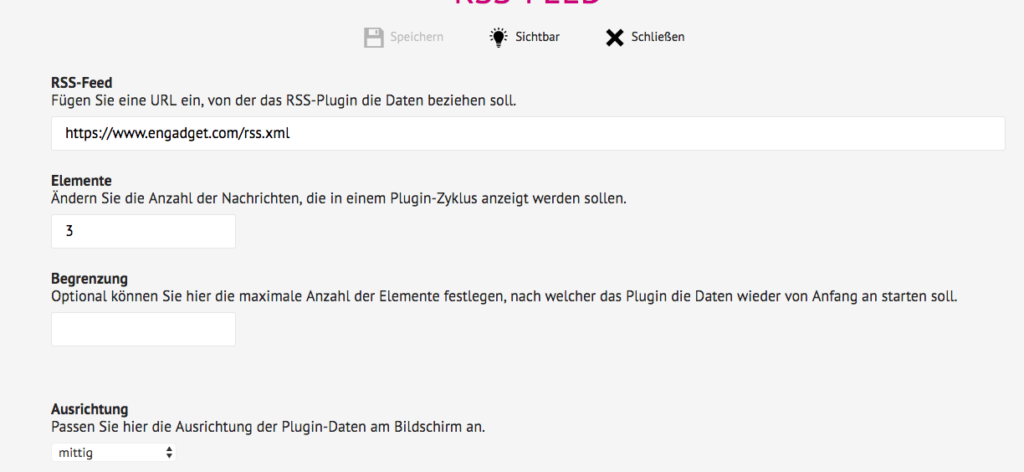 Elements
Here you can specify the maximum number of elements to be displayed in one plugin cycle.
Limitation
Here you can limit the maximum number of news items that should be displayed on the player in chronological order. When the specified number of messages is reached, the first element is shown again.
Alignment
This allows to adjust the alignment of the output view.
Font color
You can change the font color of the module here.
Search support