Panasonic Professional Display with HTML5-Browser
Introduction
The following steps will help you turn your Panasonic Professional Display with HTML5-Browser-Support into a FRAMR. Signage player.
System requirements
For a list of Panasonic Professional Displays that support HTML5 content playback, visit the Panasonic website.
The URL created with its help has to be assigned to the Panasonic display in the next step.
Configuration of the Panasonic display
First of all, select the language in which you want the user interface to be shown on your display.

Next step is to set a user and password for the display to lock the settings for other operators. This step is optional and can be skipped with the button on the bottom right.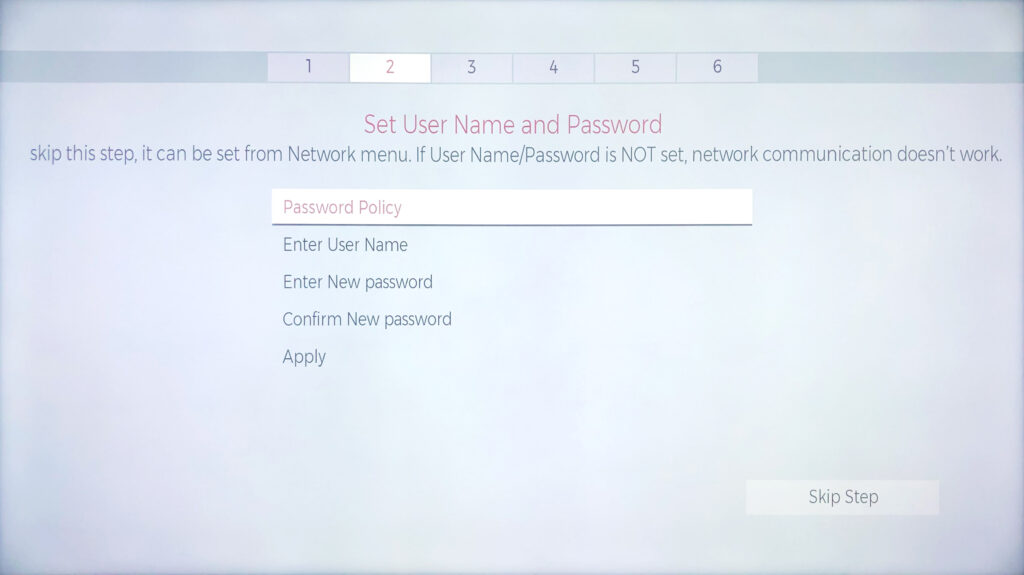 The Signage settings can now be changed to define the orientation for the menu, automatic software updates and the time server. Click the button on the bottom right to continue.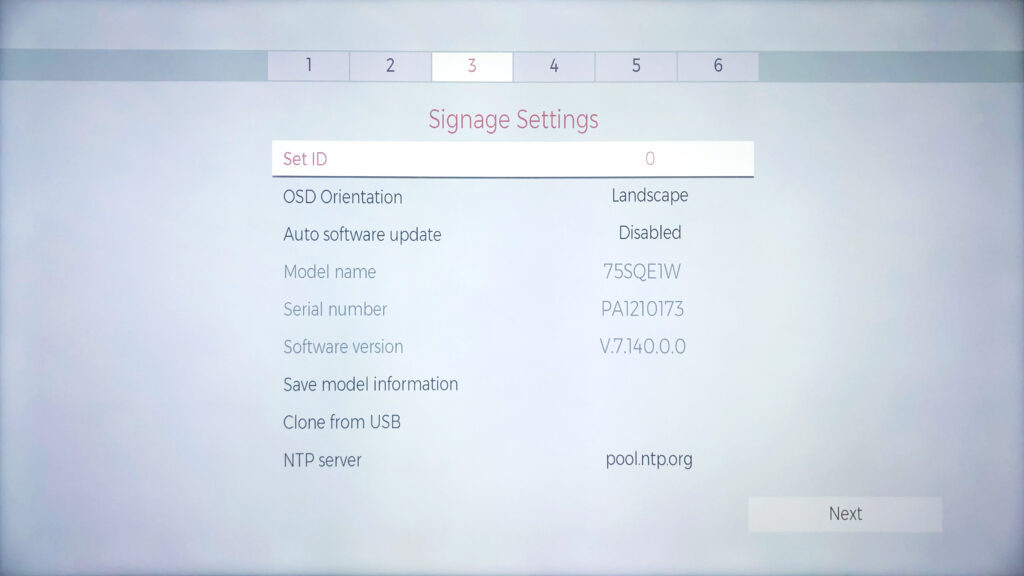 The fourth step is to set the "Display Operation Mode". For permanent operation of your signage display, the "Eco" mode should be disabled to prevent the display from turning off automatically.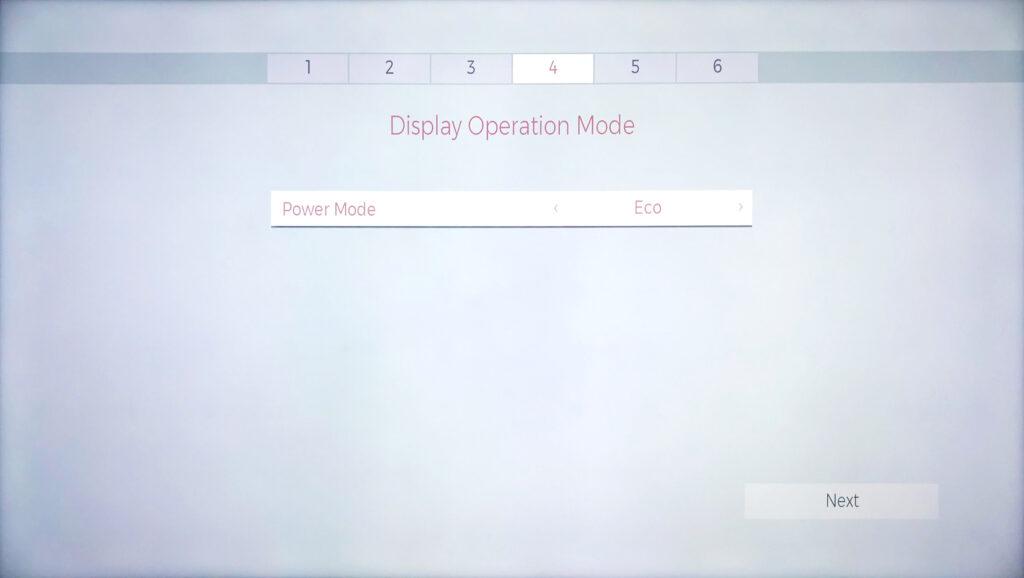 The step "Auto Launch" will store the URL to the FRAMR. Signage application. Click the " Open Browser" button and enter the link to the player output you generated in the "Create new player output" step.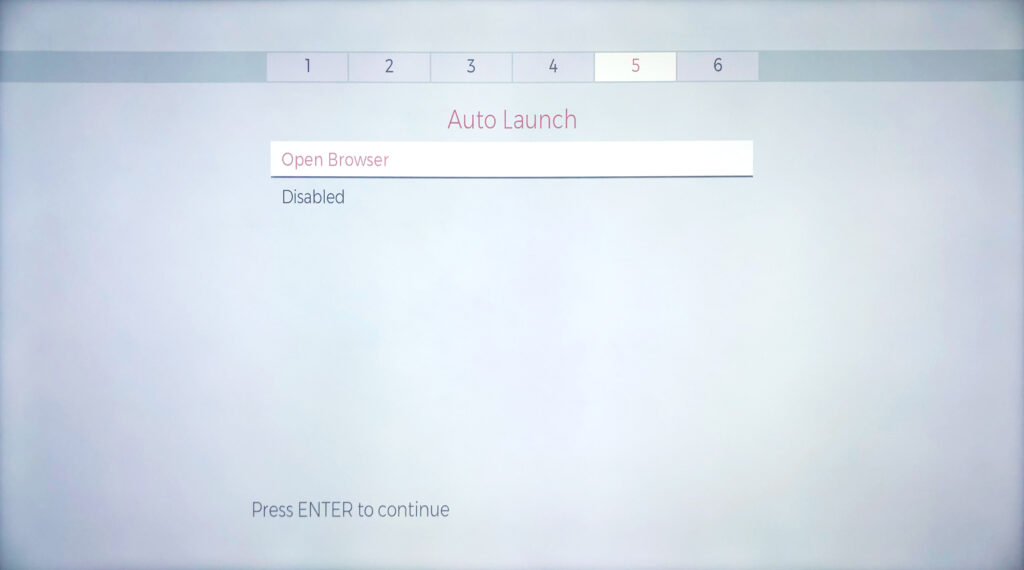 Last but not least you can configure the network and internet settings of your display. Click on "Next" to finish the setup of your display.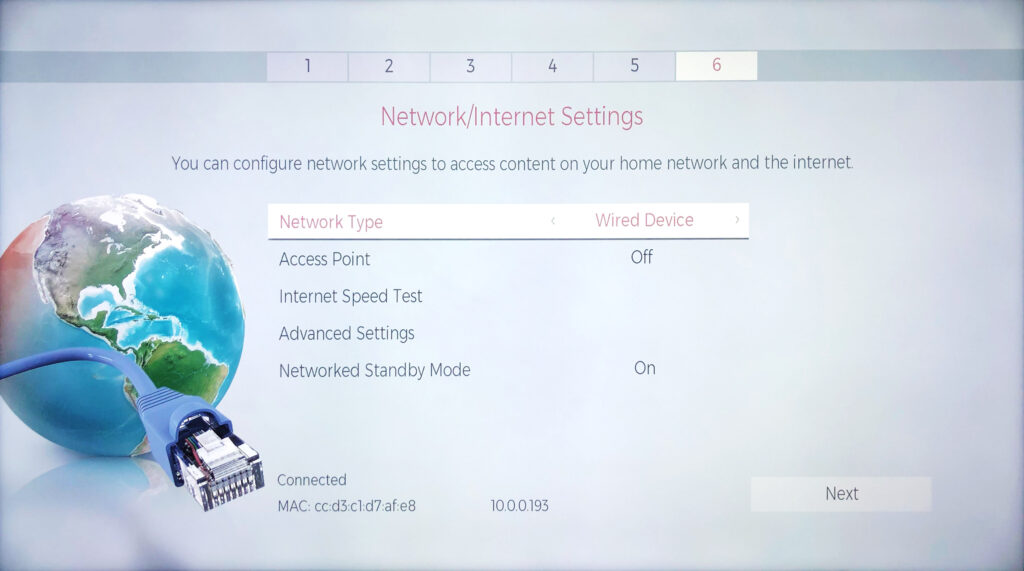 Activate your player
Continue with the next step Activate your first player to activate your FRAMR. HTML5 Player.
FAQ
Is FRAMR. content stored offline on the BrightSign player?
Up to a certain size, content can be stored for offline use on the BrightSign player, but the amount of storage space available varies between player models. When there is insufficient storage space available, static content is automatically displayed in online mode and therefore requires an internet connection to be displayed.
Crossfades on my playlist are stuttering
This is a known limitation when running FRAMR. Signage on Panasonic Professional Displays with HTML5 player. For seamless operation and maximum reliability, you can use FRAMR. Player for your playback. You can find all information about this at https://framr.tv/en/products/
Search options