This module easily places your PDF documents on the display as an image. Simply upload a PDF and display one or more pages of the document.
Setup
Select the "PDF" module in the list of available modules and then click "Add" to add the content to your playlist.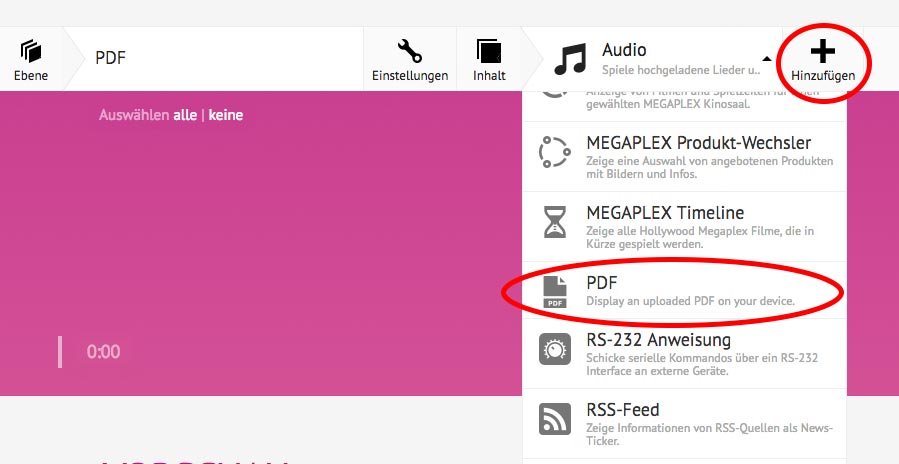 In the upload area in the module settings you may now upload a PDF file. After uploading, you can select a desired PDF page to be displayed.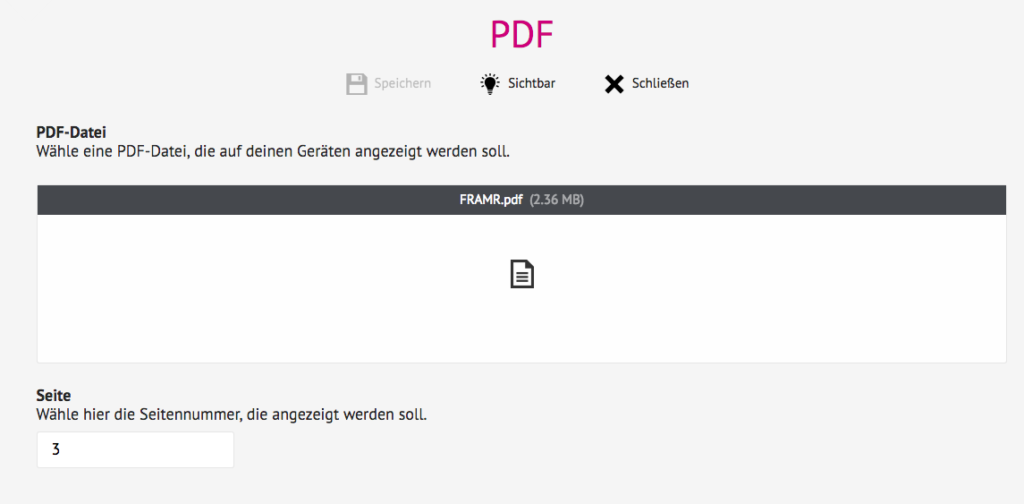 Search support