Our module for displaying general appointments or local room occupancy. Manage all your appointments in your own FRAMR. Calendar or import a source in iCal format. Local appointments can be assigned to individual players to avoid displaying irrelevant information at the location.
Introduction
To display appointments in FRAMR. you first have to create calendar entries. Instructions for creating or importing appointments can be found in the help article Calendar & Appointment Importer (EN)
Setup
Select the "Calendar" module from the list of available items, and then click "Add" to add the content to your playlist.

Calendar source
Select the source "FRAMR. Calendar". The other options are reserved for future or internal use.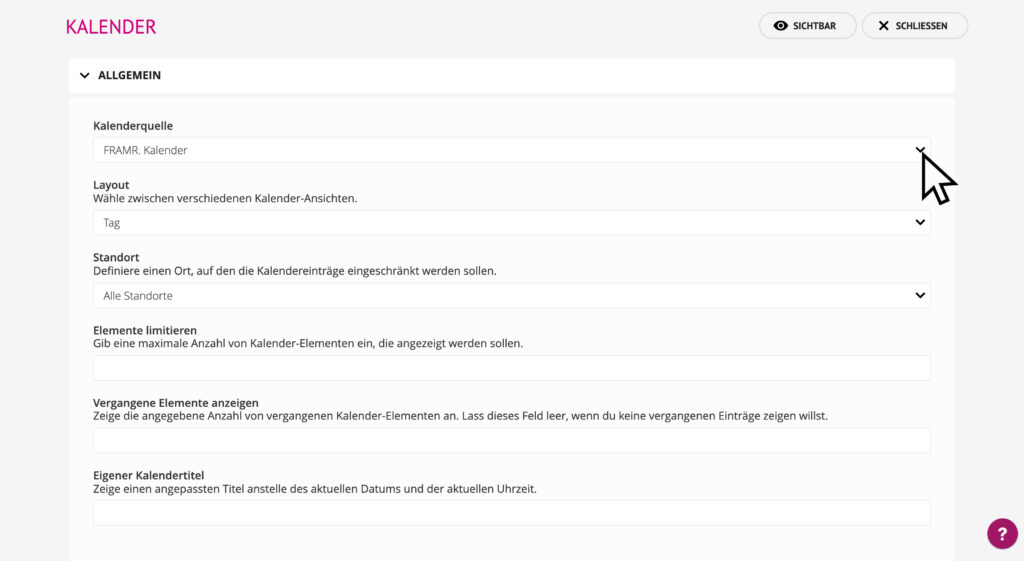 Layout
In the layout section, you can choose how the calendar view is displayed:
Overview: All available dates of the next days are displayed in a list one below the other.

Day: The appointments of the current calendar day are displayed one below another in a list.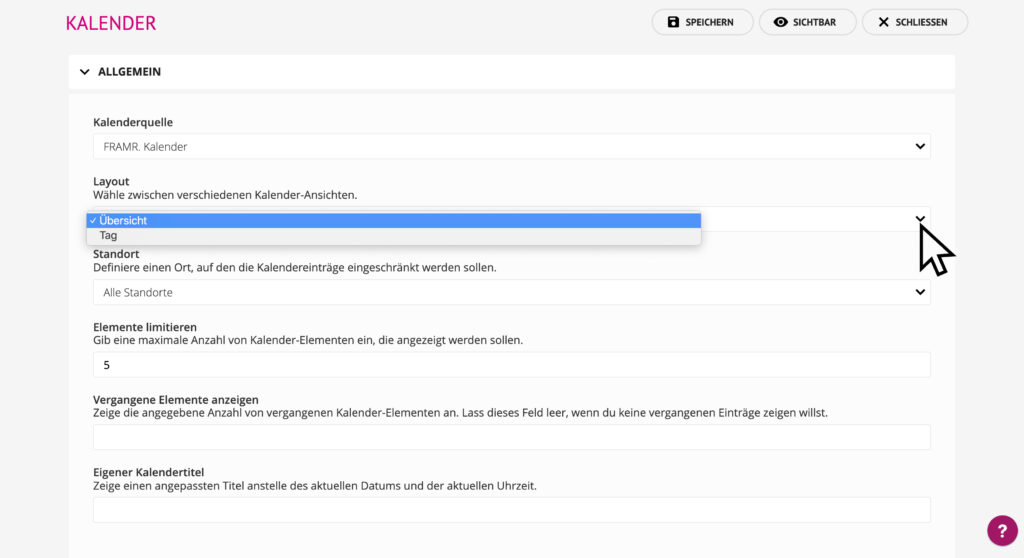 Location
With the setting "Location" you can optionally limit the display of the appointments.
All locations: All appointments of the calendar are displayed, no matter to which location they are assigned.

Only assigned locations from the calendar of this group: The player displays only those appointments that are associated with the location of this player.
For information on assigning locations to a player, see the following guide:
Calendar & Appointment Importer (EN)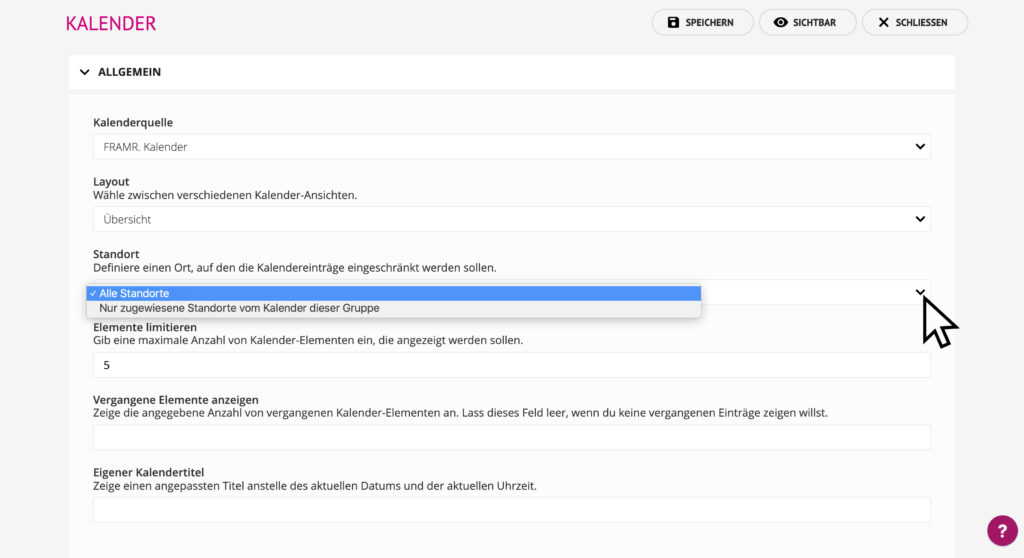 Limit elements
Specify a maximum number of appointments in the future that should be displayed. This allows to limit the number of items in the list further and thus prevent your list of displayed events from becoming too long.
Unless you enter a value in the input field, the number of future appointments will not be limited by this option.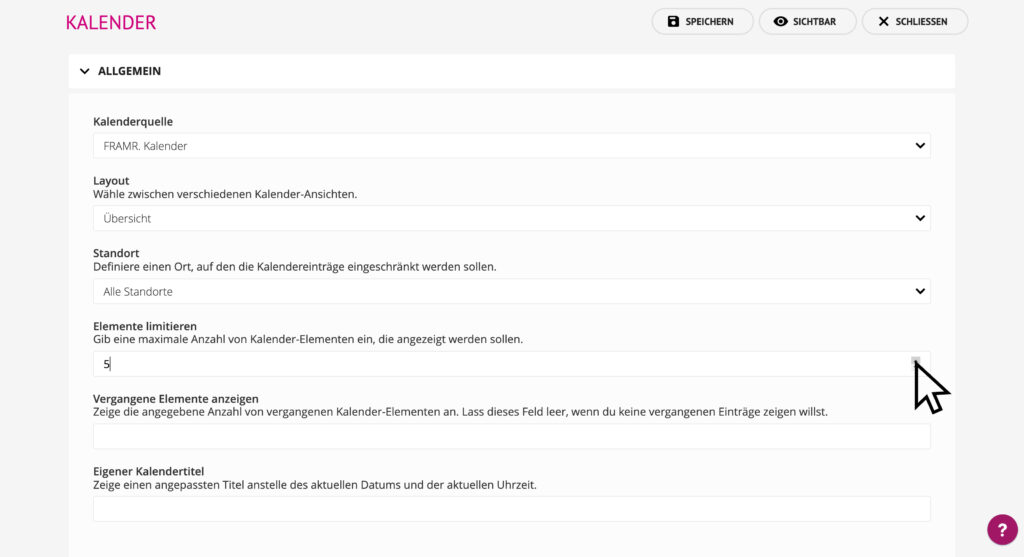 Show past elements
Now you can display a certain number of past appointments, if you want to. These dates are specially marked in the module output.
By default, no past events are displayed in the output.
Custom calendar title
By default, the first line of the calendar output shows the current date and time of the player. If you want to change this information to a custom text, enter a custom title for this module here.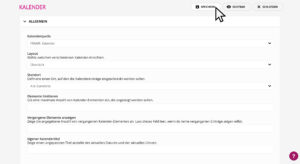 You can check the calendar preview at the end of the view to check your changes.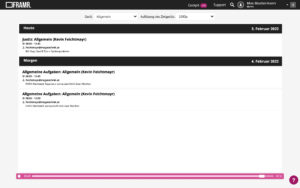 Search support