Login with your FRAMR. Account
Log in to your user account in FRAMR. Cockpit by visiting FRAMR. Cockpit in your browser. Enter your username and password in the form fields provided and press the "Login" button to submit your credentials.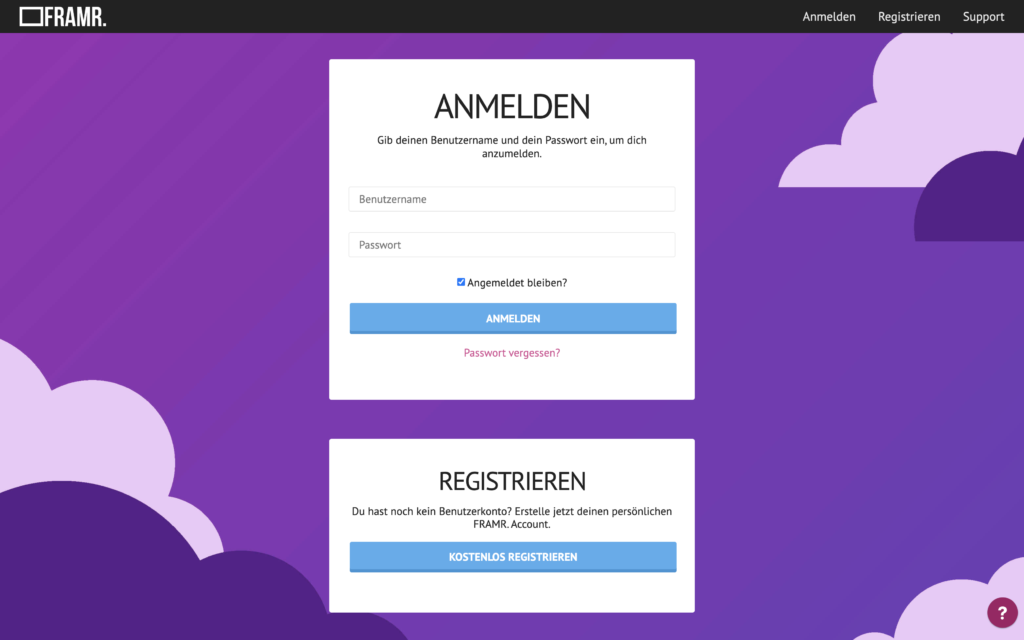 Create user account
Creating a new FRAMR. Customer account is very simple: Open FRAMR. Cockpit in your browser, or press the button "Register" in the upper menu bar on the right.
In the next step you will see the registration form. Fill in all the required information completely, and write down your username and password in a safe place for the next time you log in. Click "Register" below to create your account.
You will now receive an email with an activation link to unlock your account. Click on the web address in the email or copy it into your internet browser to complete your registration.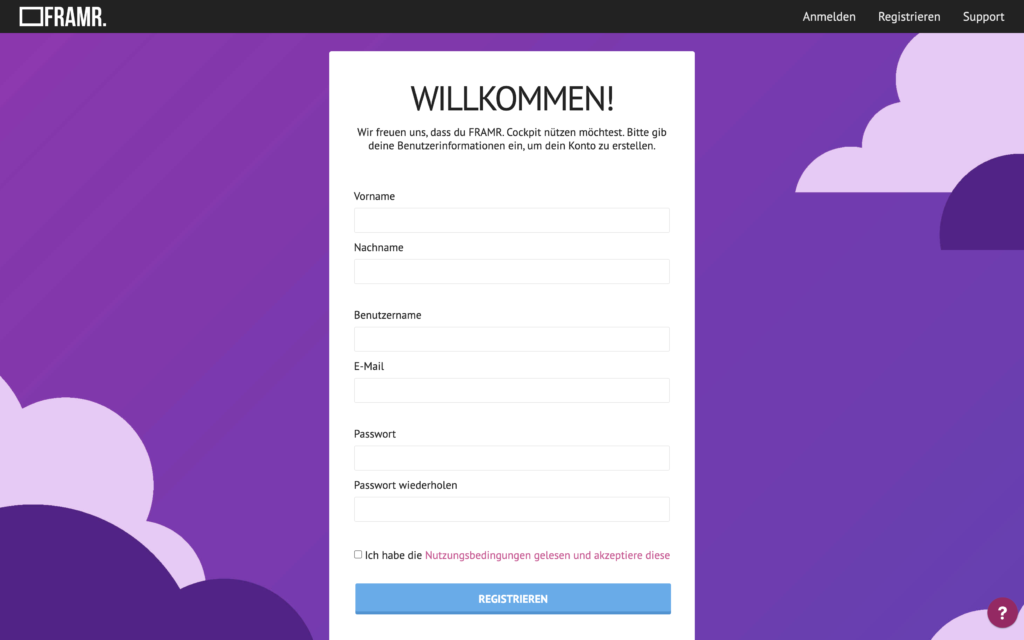 Lost my password
It happens, of course, that users occasionally forget their password. This is not a problem, because in a blink of an eye you will have a new password for your FRAMR. account in no time:
Click on "Forgot your password?" in the login view or open the URL FRAMR. Cockpit in your browser. Fill in your username in the text field and confirm that you are not a "robot". This verification is sometimes annoying, but it serves as a defense against automated systems and thus helps us to improve the security of FRAMR. and your customer account.
Now click on "Reset password". You will now receive an email in the next few minutes with further instructions and a secret website link. Open this URL in your browser and enter your new password in the form to complete the process.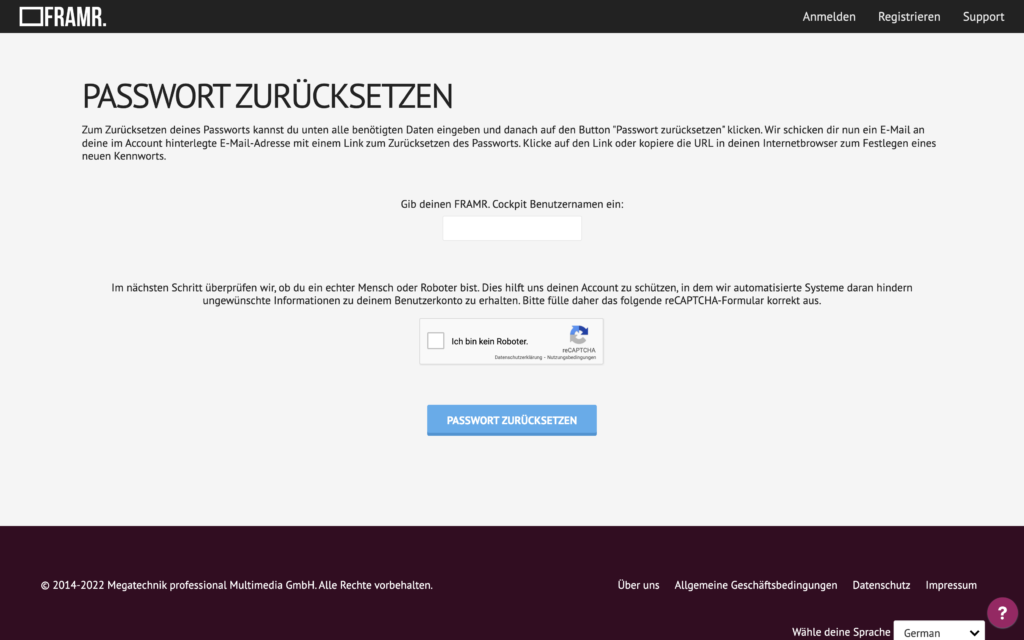 Unlock a locked FRAMR. Account
If you enter your account password incorrectly too many times, or another security feature in FRAMR. locks your account, your user account may be temporarily unavailable to prevent unauthorized use.
To reactivate the affected FRAMR. Account you will need to reset your password. The steps to do this are explained in the previous point, please follow the detailed instructions there.
You forgot your username
Please contact FRAMR. Support with your issue if you have forgotten your username:
Search support